So what is a Bridging Loan? Bridging loans are short-term loans that can be organised much faster than a standard mortgage, to fill a gap!
Imagine the scenario… you've been considering getting into the buy-to-let market for a while, browsing the various websites looking at what's for sale. After a couple of weeks, you'll know the local market pretty well but won't necessarily have seen anything that would make you take the step of buying a property. And you might feel the chances of finding one property in the right location, for the right price, and in the right condition are slim-to-none.
Then one day, there it is. The perfect property and it's only just come onto the market. You know that unless you move fast it'll be snapped up in no time at all. You decide to go for it… but then remember you don't actually have a buy-to-let mortgage organised. You could try the banks but realistically you'll be waiting weeks, if not longer, for the money to come through. Is the seller going to wait for you?
What you need is the money right now to buy the property then you can apply for a mortgage once the home is securely in your grasp. This is where bridging loans come in…
Put simply, it's a way of bridging the gap between buying a property and getting a mortgage.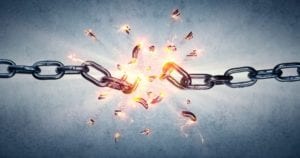 Take another example… the broken chain! As a small property developer or semi-professional landlord you'll know when the best time to sell up is, and when to move on to new properties on the market. And while buying and selling a home can often go according to plan, there are sometimes occasions when things break down.
In June, nearly a third of SME property developers saw their property deal collapse despite having an offer accepted by the seller, according to Which? Mortgage Advisers. This costs property developers on average £2,899.
Deals collapse for a number of reasons but the domino effect can be disastrous – not just for buyers and sellers but for others further up or down the chain.
If you're waiting on money coming from the sale of your property to fund the purchase of your next property and the sale falls through, one solution is to use a bridging loan until you can find a new buyer.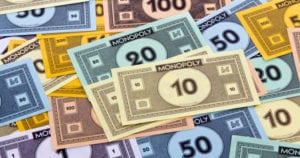 Bridging loans are interest-only and can usually be agreed on relatively short notice – fast enough that you can meet the deadline for completing on a property. One reason they can be agreed so quickly is that you don't have to go through the same application process as for a standard mortgage. This is because the loans are predominately made on the value of the property, not on your income or credit status*.
All you need to prove is that you have an 'exit strategy' – a way to pay back the loan. This is usually done either through the sale of a property, refinancing to a standard or Buy-to-Let mortgage, or using cash from another source. Bridging loans usually last between 3 – 18 months, can be a first charge mortgage or second charge mortgage on top of a conventional high street lender mortgage, and have no early repayment fees.
For further information or help with a bridging loan please contact us…