UP TO 100% DEVELOPMENT FUNDING
In certain circumstances, we can consider more than the ordinary when it comes to development funding…
In our experience very few developers ever have enough capital to do all the developments they are offered, development projects can be like buses where a few come along all at once… we may have just the solution!
If you can demonstrate to us that you can purchase and develop property profitably and efficiently, we can consider up to 100% funding…
This usually consists of a mixture of senior debt, equity/seed debt and mezzanine funding.
We can consider projects up to £10m and structure a deal to suit yourselves and us whilst every deal is different the following example outlines the kind of revenue share/participation we would consider based on £1m project.
EXAMPLE OF TOTAL COSTS AND PROFIT SHARE OPTION 1
EXAMPLE OF TOTAL COSTS AND PROFIT SHARE OPTION 2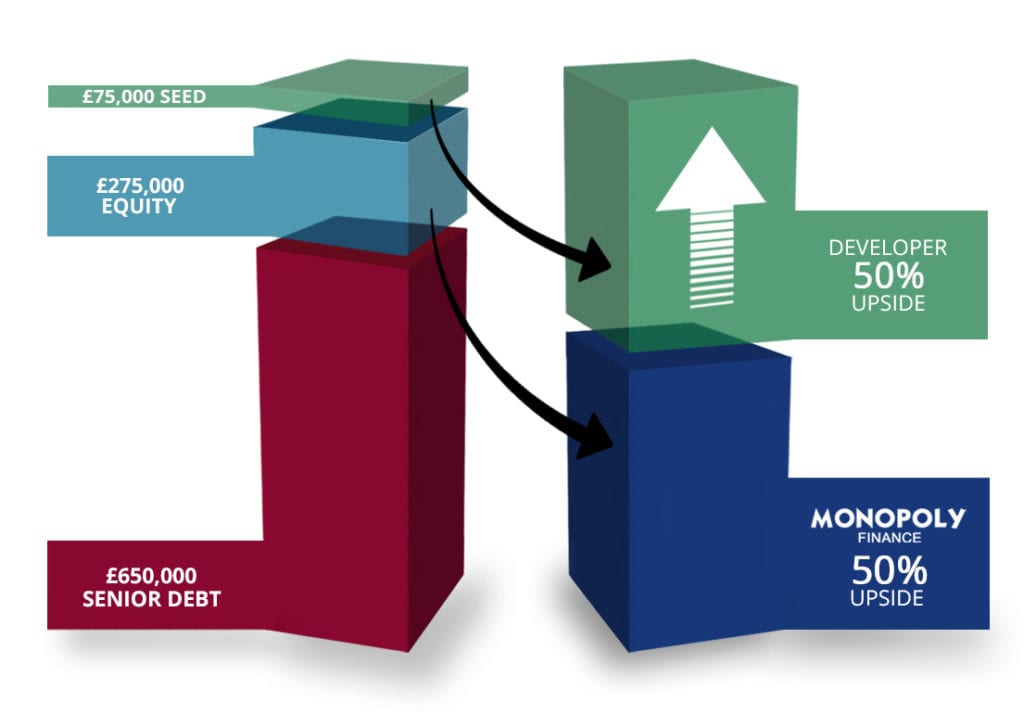 We are also in the process of developing a fund to purchase finished developed units which means that once your project is complete you may be able to capitalise and move on to your next project without the wait for your development to sell out.